SIMPLYCIS
Skin sensitivity shampoo for dogs
VIEW VIDEO
Specially formulated with ph 7.0, based on non-sulphate cleansing agents, it preserves the hydrolipid layer and normal pH of your dog's skin.
Suitable for puppies over 2 months.
Paraben free.
USAGE INSTRUCTIONS: Apply on dog's wet skin, massage gently, lather and rinse well. It can be used as often as needed topically or up to once a week for the whole body. To be used in accordance with veterinary advice.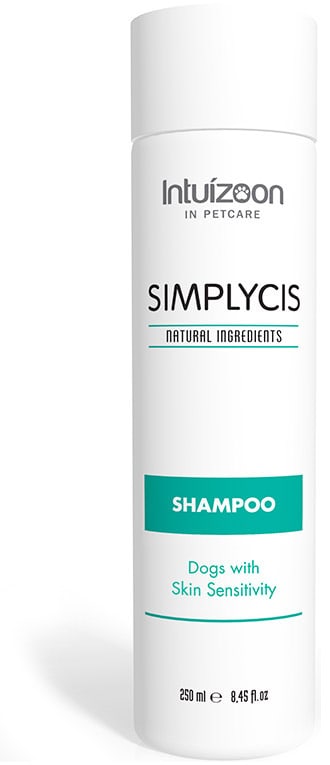 Aloe vera extract, organically cultivated smoothens softens, cares for the skin
St John's wort extract, organically cultivated aids symptomatic treatment of minor inflammations and healing of minor skin wounds
Calendula extract soothes inflammation, supports wound healing
Panthenol moisturizes promotes healing of the skin
Allantoin moisturizes protects and improves the appearance of the skin